£2.5bn cash injection boost for UK's public-private West Midlands Gigafactory project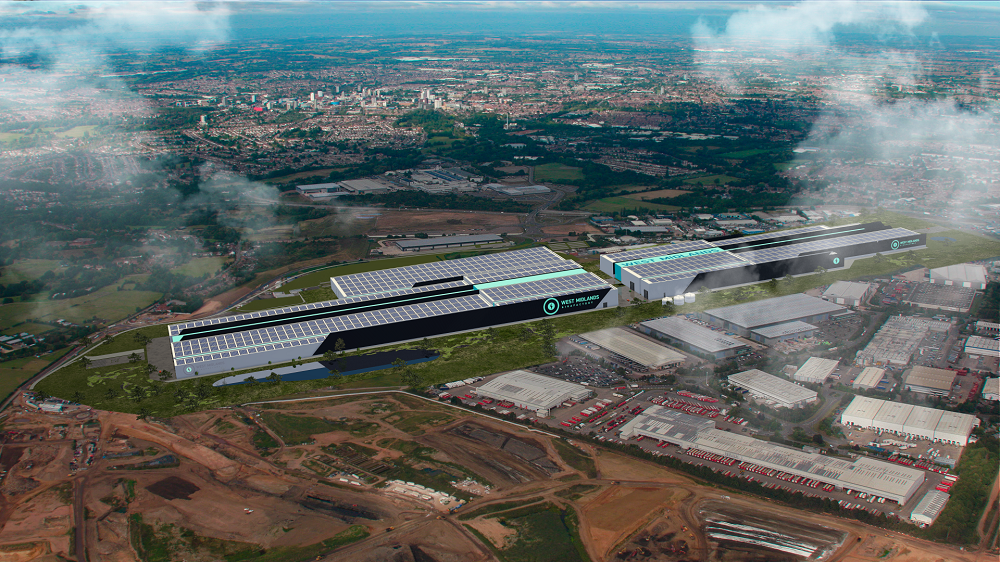 A £2.5bn cash injection has been secured to build an electric vehicle battery gigafactory in the English Midlands, an update on the project revealed today.

An application to build the West Midlands Gigafactory on the site of Coventry Airport was submitted to planning officials earlier this year, under a public-private joint venture between Coventry City Council and Coventry Airport.

Today it was confirmed that financial backing for the lithium-ion batteries project had increased by £500m to £2.5bn, although investment details have yet to be disclosed.
The gigafactory is expected to start supplying batteries from 2025 and be capable of up to 60 GWh of production per year at full capacity – directly creating 6,000 highly skilled jobs.
Project leaders say "thousands" of additional jobs will be created in the wider supply chain in Coventry and the region surrounding the plant, which will occupy more than half-a-million square metres of space – equivalent to 74 full-size football pitches – next to the UK's Battery Industrialisation Centre.

Plans are already under way to give the gigafactory access to a "100% renewable electricity supply" and the site will have battery recycling facilities.

Coventry City Council cabinet member for jobs, regeneration and climate change, Councillor Jim O'Boyle, said the project was supported by "an alliance of local governments, industrial groups and universities".
"This project puts Coventry at the heart of the British battery industry, giving it access to the region's world-class skills, R&D; and supply chain capabilities."
 
Battery 'giga-activity' has increased in the UK in recent months, with Britishvolt being given the green light to build what is set to be the UK's first lithium-ion gigafactory in Blyth.

Separately, China's Envision AESC is set to build a 9 GWh battery manufacturing plant in Sunderland as part of an investment with Nissan.
Related articles in our archive: