Florida Power & Light nears launch of world's largest solar-battery storage facility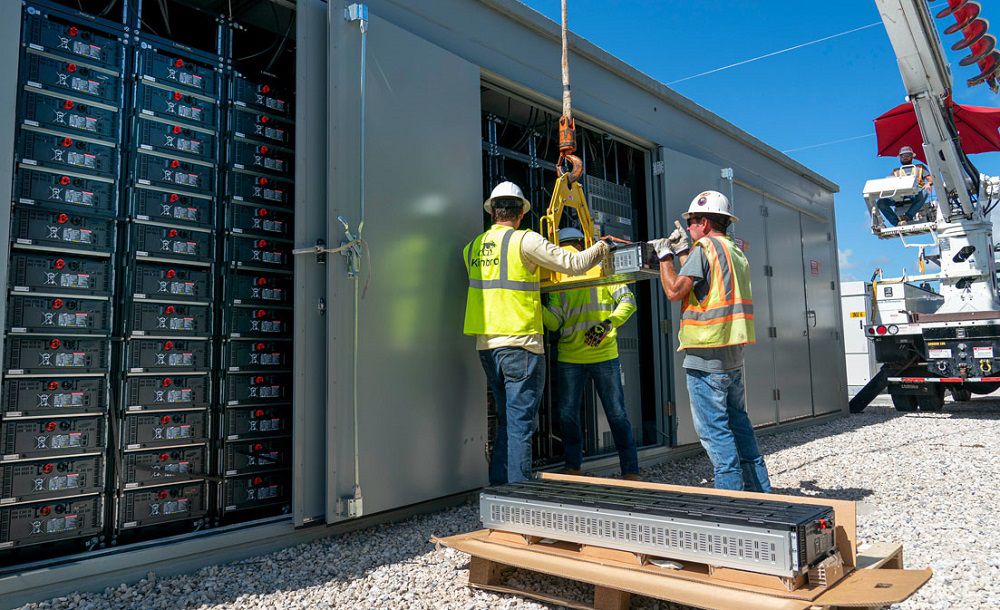 US utility Florida Power & Light Company (FPL) has installed the first battery modules for the Manatee Energy Storage Center – the world's largest integrated solar power battery storage facility.

The lithium-ion battery storage facility, which is now 75% complete with 100 of 132 total battery containers installed, is co-located with the Manatee Solar Energy Center in Parrish, Florida.

The site will have an eventual 409 MW capacity with the ability to deliver 900 MWh of electricity, which FPL said is enough to power 329,000 homes for more than two hours.
 
Ultimately, each container will hold about 400 battery modules, which will be charged by the solar centre. FPL expects the battery system to start operations by the end of this year.
Each battery module weighs more than 200 pounds and is capable of storing an amount of solar energy equivalent to roughly 2,000 iPhone batteries, FPL said.

"Combined, the battery system will be equivalent to approximately 100 million iPhone batteries".
 
FPL vice-president of development Matt Valle said: "With more than 12 million solar panels installed and more than 40 solar energy centres in operation, FPL is building on its rapid solar expansion with the world's largest solar-powered battery."

"FPL is implementing innovative battery storage projects across the state, transforming Florida's transportation landscape with more than 1,000 EV chargers and partnering with universities and municipalities on battery systems that leverage cutting-edge microgrid technology," Valle said.
Related articles in our archive: