Ford, SK Innovation investing $11.4bn for 129 GWh of new EV battery production in US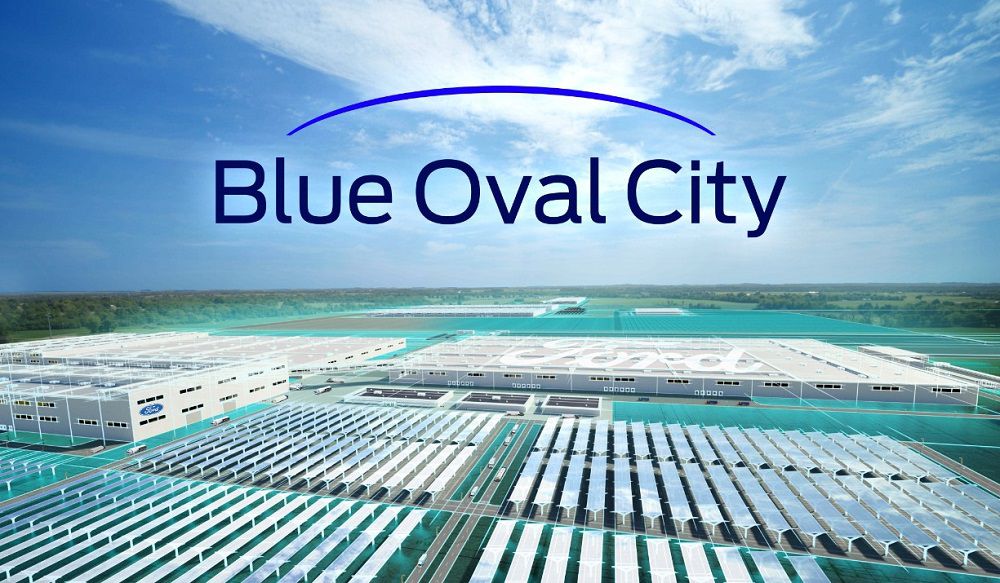 Ford and batteries partner SK Innovation (SKI) are to invest $11.4bn (£8.4bn) to build three new advanced lithium-ion battery plants in the US – giving the car giant 129 GWh of US manufacturing capacity annually.

The firms' joint venture BlueOvalSK plants – two in Kentucky and one in Tennessee – will be in addition to a new "mega-campus" in Tennessee, which will create around 6,000 jobs and "reimagine how vehicles and batteries are manufactured", Ford said.

The partners said the projects will enable them to produce more than one million electric vehicle batteries annually, including long range packs for SUVs and trucks.

Combined annual capacity from the plants in the $5.8bn Kentucky battery park will be 86 GWh. The first plant is set to start up in 2025 and the second in the following following year.
The $5.6bn mega-campus, called Blue Oval City, will become "a vertically integrated ecosystem" for Ford to assemble an expanded line-up of its electric F-Series vehicles and will incorporate the 43 GWh Tennessee battery plant, a suppliers' park and recycling.
 
Ford president and CEO Jim Farley said: "This is our moment – our biggest investment ever – to help build a better future for America. We are moving now to deliver breakthrough electric vehicles for the many rather than the few."

SKI's board confirmed yesterday that the Korean company would contribute nearly $5bn of the construction costs for the battery plants – in line with its 50% stake in the BlueOvalSK joint venture.

The president of SKI's battery business, Jee Dong-seob said the investment marked a "new chapter in automobile history". "We are excited to be taking this decisive leap together, as a partner, and to bring about our common vision for a cleaner planet."
Related articles in our archive: