Global Energy Metals set for first drilling at Nevada project in search for 'critical battery materials'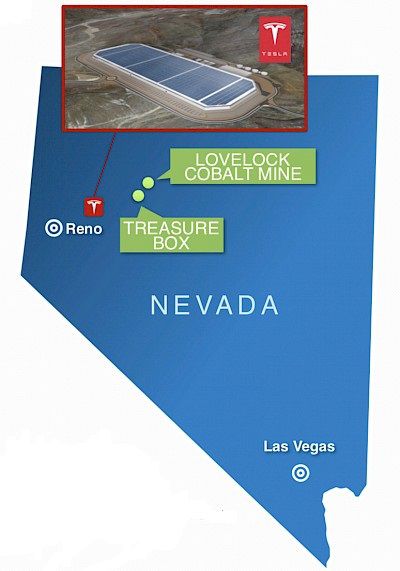 Battery metals investor and developer Global Energy Metals (GEM) is preparing to start its first drilling programme at its "highly prospective" Lovelock project, in Nevada, to unearth "critical battery materials".

GEM said studies had shown the Lovelock cobalt-nickel-copper project – believed to have seen no mining activity for "well over a century" – has strong potential for new, high-grade discoveries.

Project development manager Timothy Strong said GEM has appointed the Montana-based O'Keefe Drilling Company to complete up to 1,000 metres of reverse circulation drilling at GEM's majority-owned project.

GEM's announcement came just days after the company announced an agreement with the American Battery Metals Corporation (ABMC), to collaborate in developing new processes to produce battery cathode grade nickel and cobalt metal sulfates.

ABMC is a lithium-ion battery recycling technology and advanced battery metals extraction company, which is the process of changing its name to the American Battery Technology Company.

According to ABMC, the majority of brine and surface sedimentary deposits in Nevada are considered "unconventional", as their concentrations of lithium and the mechanisms by which the lithium is deposited within these host sites are "very different than at established commercial scale lithium product manufacturing sites".
 
Applying existing conventional process flowsheet technologies to these resources would have resulted in extraction and conversion processes that "were not economically competitive in the current market", ABMC said.

However, ABMC said proprietary extraction processes it is developing are based on "first-principles physics, specifically targeted at these types of lithium bearing resources, rather than adopting existing conventional processes".
Related article in our archive: