Rivian Automotive plans in-house battery cells production in US to support 'supply continuity'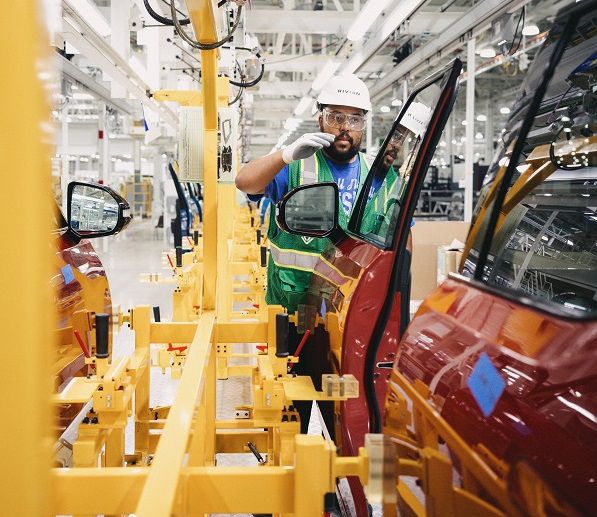 US electric vehicles company Rivian Automotive is planning to build lithium-ion battery cells in-house to ensure security of supply for its vehicles.

The battery cells plans are included as part of the company's filing with the U.S. Securities and Exchange Commission for an initial public offering (IPO).

Rivian said it is "exposed to multiple risks" relating to availability and pricing of quality battery cells, including disruptions in supply because of "quality issues or recalls" by battery cell manufacturers and increases in the cost of raw material supplies.

"The expected breadth of our future product portfolio will require significant additional production capacity. We intend to strategically invest in new facilities to increase our manufacturing capacity and maximise operational efficiency," the IPO filing said.

"These initiatives include establishing in-house battery cell manufacturing capabilities to complement third-party cell procurement, which will provide supply continuity and support our anticipated growth."

Rivian announced earlier this year that its batteries provider would be South Korea's Samsung SDI. Rivian's IPO does not reference its current or potential future relationship with Samsung SDI or the potential capacity of future in-house battery production.

The company is starting limited production of its initial vehicles – the R1T pickup truck and the R1S SUV – this year, with full production to start in 2022. Rivian is also producing 100,000 electric vans for Amazon.com and intends to have 10,000 on the road by 2022.
Rivian is based in California with a manufacturing plant in Illinois and additional locations in Michigan, Arizona, Vancouver and the UK.

Last July, Rivian closed a $2.5bn (£1.9bn) private funding round led by Amazon's Climate Pledge Fund, D1 Capital Partners and Ford.
Related articles in our archive: