Germany looks to renewables, batteries, to 'triple the speed' of emissions reduction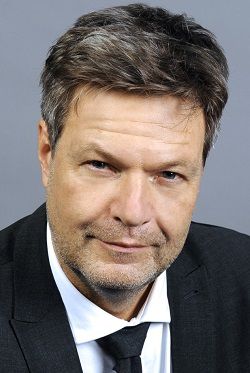 Germany must "triple the speed" of emissions reduction and increase deployment of renewables and battery tech to deal with a "drastic deficit" in climate protection measures, the country's vice-chancellor has said.

Robert Habeck, who also serves as federal economic affairs and climate minister in the new coalition government, said existing climate protection measures were "inadequate in all sectors" – and a package of new laws would be introduced this year.

Habeck said new laws would include a revision of the German Renewable Energy Sources Act (EEG) to make renewables a "matter of national security", because the country would fall short of its CO2 emissions targets in 2022 and 2023.
 
"In the EEG, we are setting the course for 80% renewable electricity generation by 2030," Habeck said.
Habeck said the government would also roll out initiatives to "accelerate" the country's expansion of solar and wind energy facilities.
And Habeck presented a related government report that underlined the "central importance of ensuring the availability of sustainably manufactured batteries in Europe and the raw materials required for them for the electrification of car and truck traffic".

The federal economic promotion agency, Germany Trade & Invest (GTAI), said the government was targeting 2% of land in the country to host wind energy facilities.

GTAI's CEO, Robert Hermann, said: "It's highly unusual for a German government to be this critical of the status quo and this specific about what will be done about it. All the change means major new chances for agile and innovative domestic and international companies that can help Germany reach its climate goals."
Related articles in our archive