Lyon to host ELBC battery innovation conference in 2022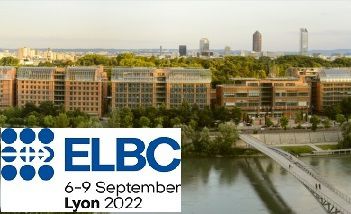 The global battery innovation conference – ELBC – will return next year and be hosted by the city of Lyon, France, the International Lead Association (ILA) announced today.

ELBC – the lead battery innovation conference and expo that is a mainstay of the global battery industry's calendar – will be held at the Centre de Congrès de Lyon, from 6 to 9 September 2022.

The event will be jointly organised by the ILA and the Consortium for Battery Innovation (CBI).

A call for papers and an update on the expo will be released later this autumn, the ILA said.

Earlier this year, ILA managing director, Dr Andy Bush, told the association's Pb Online industry briefing event that lead batteries would "undoubtedly" have a role to play in the transition to a low-carbon circular economy.

Bush said continued innovation in the performance of lead batteries would help drive the industry's success in supporting low-carbon energy policies.

Last September, a new roadmap to boost advanced lead battery design and manufacturing worldwide was launched by the CBI.

The roadmap combines "latest market analysis with a scientific vision" to show how batteries can support green growth and decarbonisation goals, in sectors such as energy storage, telecoms and reliable power for data centres.
Related articles in our archive: