SK On signs Korea research agreement to 'maximise' safety of next-gen batteries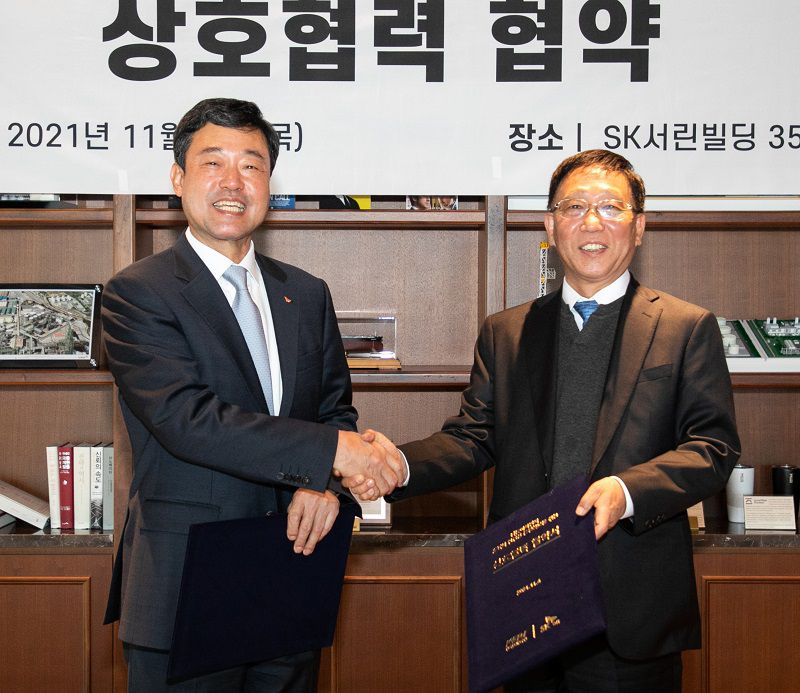 SKI Innovation's spun-off batteries unit, SK On, has signed an agreement with the Korea Electrotechnology Research Institute (KERI) to create technologies and standards to "maximise" the safety and technology for next-generation lithium-ion batteries.

Devising a new method to evaluating conditions that can lead to electric vehicle battery fires will be the first task of the partnership, according to the memorandum of understanding signed yesterday.

Seoul-based SK On said the aim is "to build 'super gap' technology to prevent fires" and propose "stringent battery quality test requirements", by studying the impact of actual EV driving conditions.

"A standard thermal shock endurance test, for example, that assesses a battery's tolerance to heat, would be transformed into a sophisticated stress test by simultaneously adding external impact," SK On said.

The partners also agreed to work together to potentially make proposals to improve international battery standards.

SK On CEO Dong-seob Jee said: "We will create an unrivalled super gap in terms of safety, allowing SK On batteries to be recognised as a new 'measure of quality' for customers looking for safe and outstanding electric vehicles, while also contributing to the development of the global battery industry and the growth of the EV industry."

Meanwhile, South Korean media reported that SK On is planning to invest KRW 3tn (about £1.9bn) to expand its battery manufacturing plant in China's Jiangsu province. SK On has yet to confirm the reports.
Related articles in our archive: