UK pledges funding for Britishvolt as £1.7bn gigafactory investment boost unveiled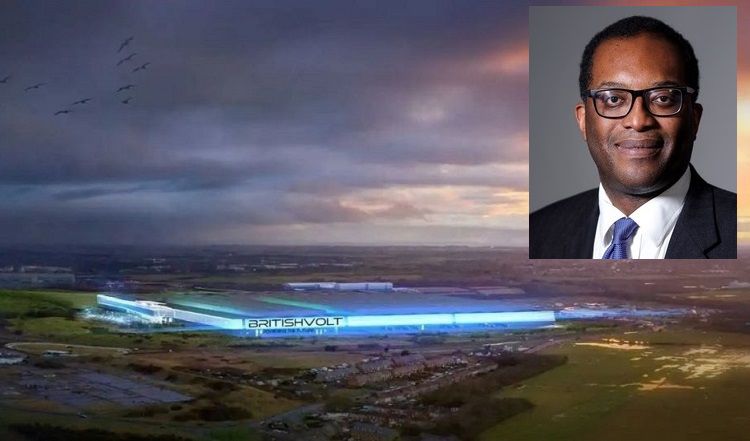 UK batteries developer Britishvolt today announced an offer of government funding for its planned gigafactory in England – together with backing from investors Tritax and Abrdn to secure £1.7bn for the project.

The government is believed to have pledged about £100m through its Automotive Transformation Fund, in what the business secretary, Kwasi Kwarteng, said supported a "once in a generation" opportunity to back the launch of domestic mass production of lithium-ion battery cells for electric vehicles.
Tritax and Abrdn will fund the build of the project, shell and core and develop an associated supplier park.
Peter Rolton, Britishvolt's executive chairman, said: "The news is the first step in creating a commercialised battery ecosystem that perfectly aligns with the existing R&D; ecosystem."

"Britishvolt will be the anchor for attracting further sections of the supply chain, be it refining or recycling, to co-locate on the Britishvolt site."
Britishvolt was given the green light to build its £2.6bn gigafactory in Blyth, north-east England, last July.
The project will create around 3,000 jobs and another 5,000 indirect roles in the wider UK supply chain to build enough cells each year for more than 300,000 EV battery packs.

World Battery News reported last September that Britishvolt would also track the CO2 footprint of the entire process involved in building the gigafactory in partnership with Circulor.

Mining giant Glencore has also made an undisclosed investment in Britishvolt, as part of a long-term partnership for the supply of responsibly-sourced cobalt and support in future recycling and reuse of battery materials.
Related articles in our archive