Ultium Cells investing $2.6bn for third EV battery cells plant in US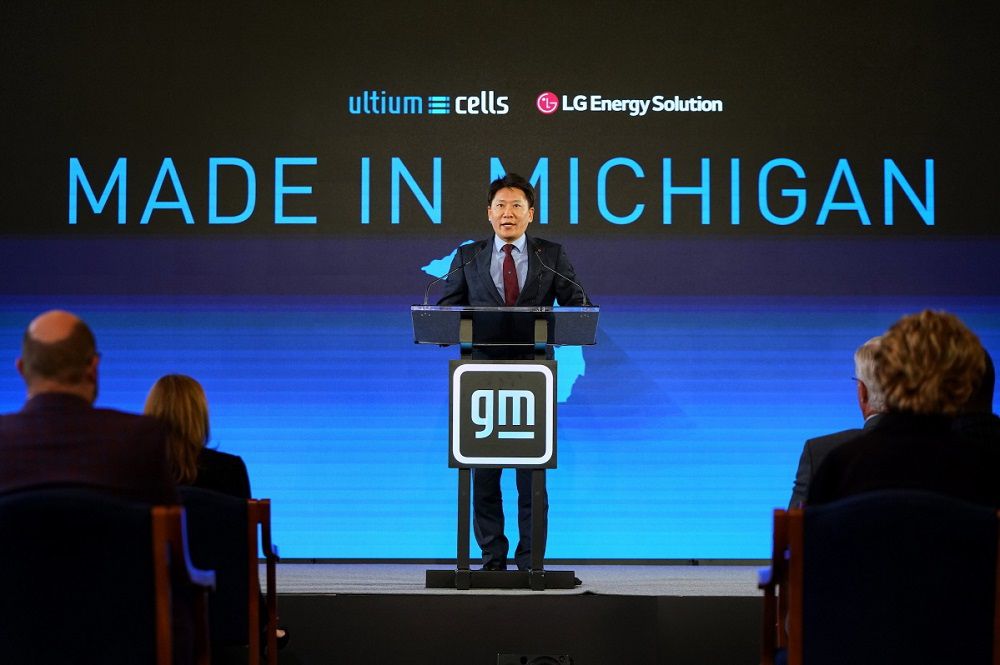 The Ultium Cells joint venture of General Motors and LG Energy Solution has revealed plans to invest $2.6bn 
(£1.9bn) to build 
its third battery cell manufacturing plant in the US.

Lansing in Michigan has been selected to host the site – part of an overall investment of more than $7bn for GM, as the car giant ramps up its own battery cell and electric truck manufacturing capacity across four Michigan manufacturing sites.

In Lansing, Ultium Cells expects to start site preparations this summer on land leased from GM, with battery cell production scheduled to begin in a 2.8 million-square-foot facility in late 2024.
 
Ultium Lansing will have 50 GWh of production when running at full capacity and will supply battery cells to GM assembly plants including Orion Assembly – GM's third US assembly plant being transformed for production of Ultium-powered electric vehicles.

Ultium president Kee Eun said the new plant "will lead us into a new era of manufacturing and sustainability".

The Lansing site joins Ultium's battery cell manufacturing sites being built in the US states of Ohio and Tennessee. Ohio is scheduled for completion this year and Tennessee is set to open in late 2023.

Ultium cells use a proprietary chemistry featuring LG Chem's NCMA (nickel-cobalt-manganese-aluminium) cathode, which requires 70% less cobalt than existing NCM cells. The joint venture said its batteries are "unique in the industry" because the large-format, pouch-style cells can be stacked vertically or horizontally inside the battery pack.
 
Energy options range from 50 to 200 kWh, which Ultium said could enable a GM-estimated EV range of up to 450 miles or more on a full charge with 0-60 miles-per-hour in three seconds.
Related articles in our archive