Victorian Big Battery fire blamed on coolant leak as regulators approve restart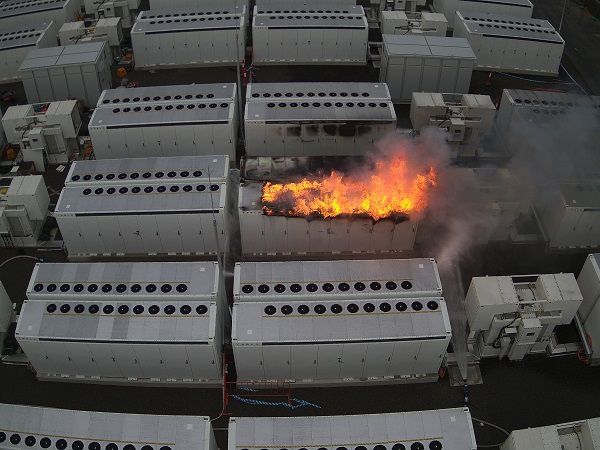 A fire at the 300 MW grid-scale Victorian Big Battery (VBB) energy storage facility in Australia was caused by coinciding short circuits in two locations that were "likely initiated by a coolant leak", an investigation has revealed.

French renewables developer Neoen, which operates the plant through a subsidiary, said an independent report into last July's incident will be published by next month, to "share lessons and inform best practice for the large-scale battery storage industry".
Meanwhile, regulatory authorities have given Neoen and Tesla
–

 
which supplied the project with its Megapack lithium-ion batteries – the green light to resume operations for the plant's commissioning, ahead of Australia's summer.

Neoen Australia MD Louis de Sambucy said: "We have taken the time to understand the cause of the incident and we have implemented actions to ensure it will not happen again."

"We are now actively working with all stakeholders to complete commissioning and testing of the project and we look forward to sharing the lessons learnt with the industry in coming weeks."

VBB, near Geelong, in the state of Victoria, was evacuated on 30 July following the fire that broke out during initial testing of the facility, in which two of the facility's 212 Tesla Megapacks were destroyed.

The coolant leak and short circuits occurred while the Megapack was off-line in a service mode that removed fault protections, Neoen said.

"Enabled by this unlikely sequence of events, the fault was able to go undetected and initiate a fire in the adjacent battery compartment. Mitigating actions have been put in place at the facility and across Tesla's global Megapack fleet, including a combination of firmware enhancements, as well as monitoring and process improvements." 
"Through these actions, Tesla has improved the detectability and associated fault protection against these types of rare events."
Related article in our archive: