Vulcan Energy Resources signs lithium deal with Stellantis to boost Europe's EV batteries supply chain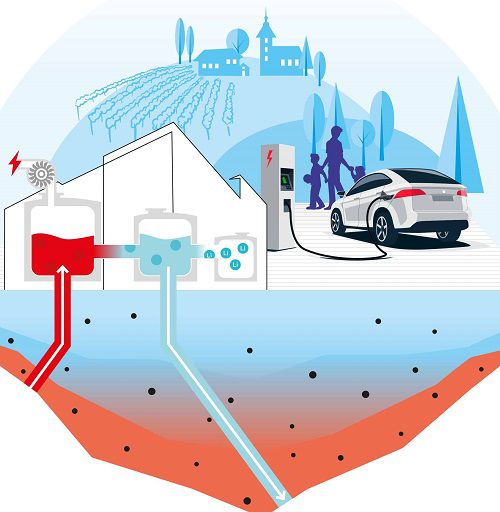 Vulcan Energy Resources today announced an initial five-year deal to supply battery-grade lithium hydroxide to Italian-French car manufacturer Stellantis.

The agreement comes just days after Australia-listed Vulcan announced a similar deal with the Renault Group – positioning Vulcan as a key raw material supplier for batteries to drive Europe's electric vehicles supply chain.

Vulcan and Stellantis have signed a binding lithium hydroxide offtake agreement to supply, starting 2026, a minimum of 81,000 tonnes and a maximum of 99,000 tonnes of battery-grade lithium hydroxide during the initial five years.

Stellantis will be supplied from Vulcan's combined renewable energy and lithium hydroxide project, which is being developed in Germany's southwest Upper Rhine Valley.

Vulcan MD, Dr Francis Wedin, said the agreement underpins the company's support for decarbonisation goals in the battery production and electric vehicles supply chain, by reducing distances for transporting lithium chemicals in Europe.

The lithium hydroxide will be used by Stellantis' three battery production facilities in Europe – in Termoli, Italy, and the Automotive Cells Company (ACC) joint venture plants in Kaiserslautern, Germany, and Douvrin, France.
  
The three plants combined will produce at least 120 GWh of cell capacity by 2030.

Last September, Daimler's Mercedes-Benz became the latest member of ACC, joining Opel owner Stellantis and the newly re-named TotalEnergies – owner of French battery maker Saft – each holding a third equity stake.

Germany has pledged a grant of €437m (£376m) from federal and regional funds to support ACC's construction of a battery cells gigafactory in Kaiserslautern.
Related articles in our archive: