Monbat highlights sustainability credentials of lead battery industry in new 'circular economy' report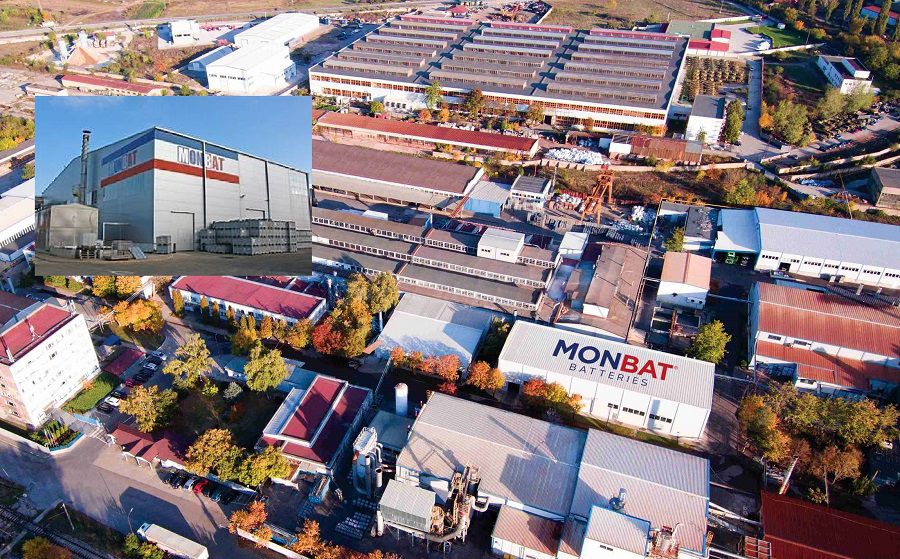 Bulgarian starter and industrial battery producer Monbat has released a new in-depth report highlighting its investments and R&D; in lead battery production and recycling, showcasing the company's activities to establish a "circular economy" for the business.

The 'white paper'* has been published to mark 21 years since the then state-owned company launched its first lead recycling line in Montana, northwest Bulgaria.

Over the last 15 years, Monbat said "up to 100%" of the raw materials it uses – lead, lead alloys and polypropylene (a key material in the production of lead battery casings) – is now derived from secondary processing.
Projects "to achieve true 100% utilisation of used lead-acid batteries" are already under way. The report said: "Achieving a 'close to 100%' recycling of waste lead-acid batteries is not merely a vision, but a strategy for the group and its implementation involves synergistically all companies in the group."
The group's recycling division, launched in 2009, has facilities in Bulgaria, Serbia, Romania and Italy, with a total annual capacity of around 158,000 tonnes of used lead-acid batteries.

Between 2001 and 2003, the company produced new batteries using about 54% of recycled lead, according to the report.

"Nowadays, 21 years later, the circular economy approach has become the main approach adopted by the Monbat Group, hence in the normal supply of lead scrap, the company is able to maintain the production process with its own available lead (with 99.99% and 99.985% purity) and lead alloys (antimony and calcium) from 15 to 30 days."

"The advantage of this type of raw materials supply and independence from external supplies is that it meets, in advance, the future EU requirements for the share of recycled raw materials in finished (battery) products and the autonomy from external supplies of primary raw materials."
The report points out that lead-antinomy and lead-calcium alloys produced in the recycling process remove the need for additional extraction of underground minerals and subsequent energy-intensive requirements for their processing.
And the company said it is working on a separate project for recycling of tin from used lead-acid batteries.

However, Monbat noted that a "relatively small portion" of the mass and the volume of waste batteries is not subject to recycling.

Polyethylene separators are currently "not subject to economically-justifiable recycling" and are instead sent to specialist companies for storage, as they are "classified as a hazardous waste due to the residual lead content, lead compounds and electrolyte sulfuric acid".

But Monbat said research is under way by recycling firms into dealing with such industrial waste. This includes "physical and chemical treatment of the polyethylene separator up to the state of a non-hazardous waste", which could be either safely stored or incinerated, and the chemical treatment of the separator to extract the silica compounds for re-use in producing new separators.

*The white paper, which Monbat said will be updated regularly, can be downloaded from the group's website. Click on the link below.
Related articles in our archive: