SK Innovation invests in Solid Power to jointly produce solid-state batteries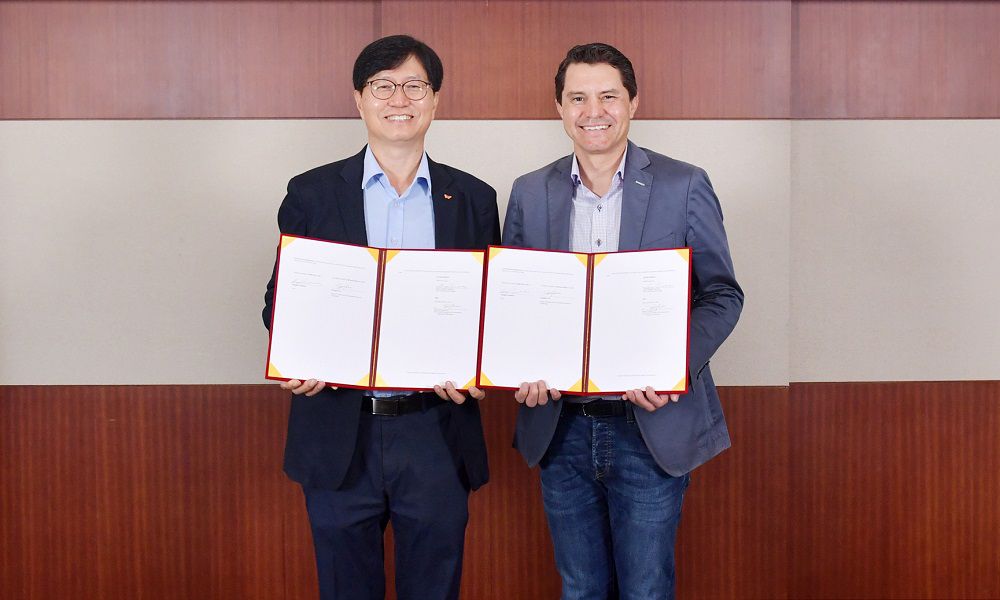 South Korean lithium-ion batteries producer SK Innovation (SKI) said today it will invest $30m (£22m) in US solid-state battery developer, Solid Power, in a bid to jointly produce batteries.

The companies have signed a memorandum of understanding and joint development agreement – under which they aim to develop all-solid-state batteries using NCM (nickel, cobalt, manganese) cathode materials used in lithium-ion batteries and high-content silicon anode materials.
 
SKI said the intention is to develop all-solid-state batteries "with an energy density of at least 930Wh/L", which the company said is about 33% higher than that of existing Li-ion batteries.

"In other words, assuming a battery of the same size, an electric car capable of running 700 km on a single charge could travel up to 930 km with the new all-solid-state battery," SKI said.

The partners also aim to produce solid-state batteries at existing Li-ion battery plants, which they said could reduce investment costs and cut the time required to set up production facilities.

Solid Power is already producing prototype all-solid-state cells on its pilot production line at its headquarters in Colorado. It is also producing sulfide-based solid electrolyte and recently announced it will be bringing on additional electrolyte manufacturing capacity at its new facility in Colorado.

Doug Campbell, CEO and co-founder of Solid Power, said: "The ability to collaborate with a global leader in lithium-ion cell production is key to our go-to-market strategy and meeting anticipated demand."
 
Earlier this month, Solid Power unveiled initial safety and performance data on its technology, which indicated "superior specific energy and safety characteristics as compared to traditional lithium-ion".

Related articles in our archive: